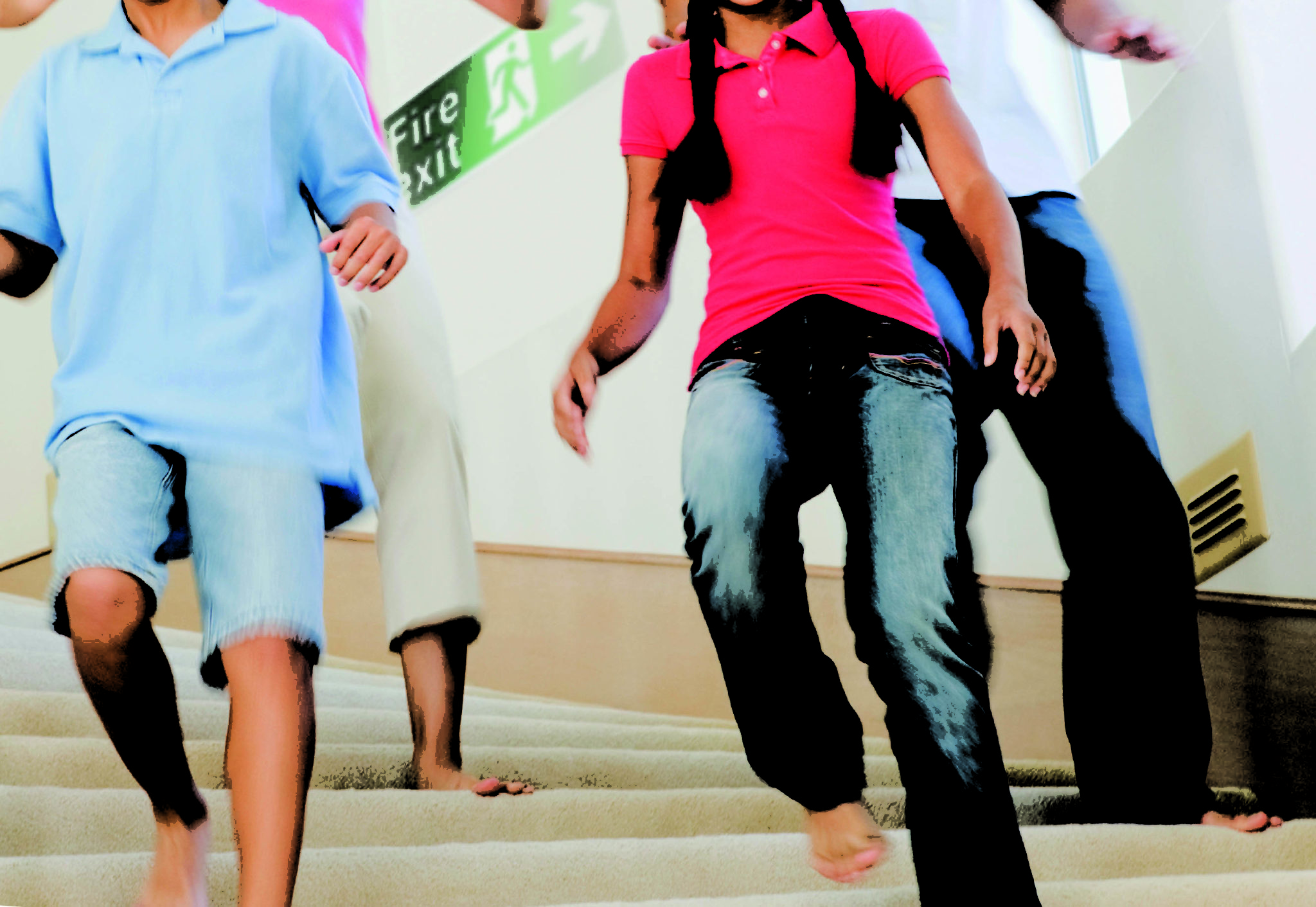 38 UK school fires every week
According to the Arson Prevention Forum, there are, on average, 38 school fires per week in the UK creating over £80 million in insured damages each year. Here we examine what you must do by law to protect your school and the problems you may encounter, as well as what solutions are available.
Fires can have a severe impact on the functioning of a school. They endanger lives, jobs, facilities and investment. Damage to coursework can cause a great deal of stress to pupils and affect exam results. Destruction of classrooms can mean temporary classroom accommodation and construction on-going on site.
The legislation
Legislation and building regulations surrounding fire doors for schools are wide and varied. School building owners have a legal duty to comply with the Regulatory Reform (Fire Safety) Order 2005 and must appoint a 'responsible person' to ensure their school or college is compliant.
Compliance with the Fire Safety Order is compulsory and its requirements link closely with related parts of the Building Regulations – Approved Document B (fire safety), Approved Document M (ease of access), Approved Document K(4) (glazing safety – England), Approved Document E (acoustics) and Approved Document N Glazing Safety (Wales).
The problem
Busy corridors result in the need to hold open doors to ease access. However, it is now illegal to hold open internal fire doors with a wooden wedge or any other object as, in the event of a fire, the doors will then provide no protection to the building and its occupants.
Good fire protection does not necessarily mean investing in an expensive detection system, which involves significant disturbance to the fabric of the building due to re-wiring. Fitting internal fire doors with an acoustic, wire-free fire door holder can ensure your building is protected in the event of a fire whilst improving ventilation, reducing wear and tear and long-term maintenance costs.
However, the reliability and performance of such systems has, in the past, been questioned. Known to be prone to false activations caused by extraneous noises such as vacuum cleaners or loud students, some devices have been associated with operational failures that could trigger a fire door's unwanted closure, resulting in the door being illegally propped open.
The solution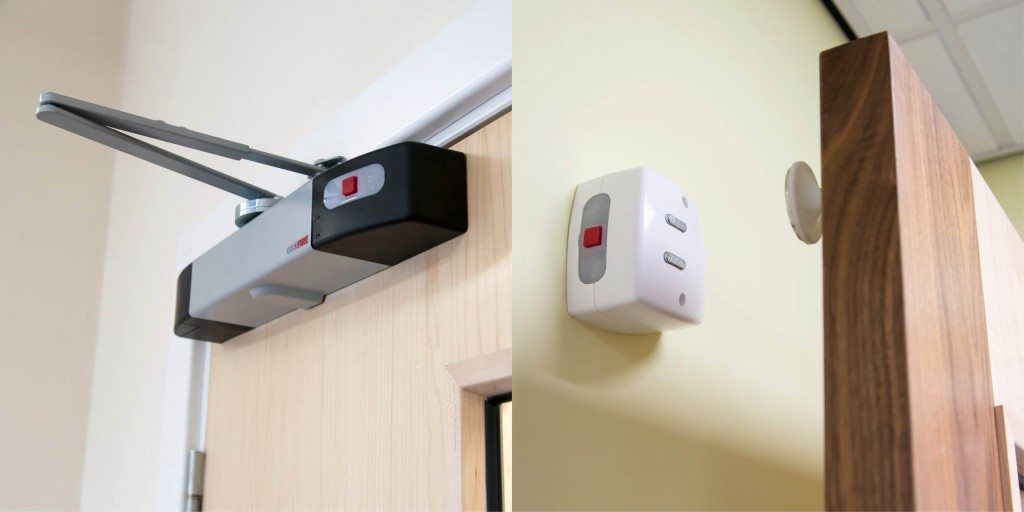 Door retainers such as the Agrippa fire door holder allow fire doors to protect the building and its inhabitants, without compromising compliance with fire regulations or cause disturbance to the fabric of the building.
The Agrippa acoustic products are activated by listening to the buildings fire alarm and are standalone products, which can be easily installed by a handyman or caretaker when and where required.
It was in response to concerns about false activations which lead to the development of the Agrippa's unique, advanced digital technology that enables the range of wire-free fire door holders and closers to uniquely 'listen and learn' the sound of a specific fire alarm. This ensures the holder's releasing trigger reacts only to the precise sound of the fire alarm rather than extraneous loud noises, so false activations are virtually eliminated.
Easily retrofitted to any door, the Agrippa magnetic fire door holder is mounted behind the door at either floor level or at the top of the door. The product is approved to EN1155 and CE marked and is suitable for installation to BS 7273-4 Standard Actuation (Category B).