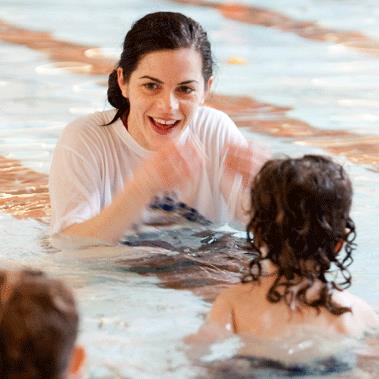 Agrippa pillow fire alarm used by deaf swim teacher
Louise Halvey travels regularly with her Agrippa pillow fire alarm, as she stays in a number of hotels, while teaching deaf children to swim.
Louise has noticed that many hotels  have little or no provision to meet the needs of their deaf guests which puts her and others in potential danger.
Louise says: "I have a progressive hearing loss, which is now severe to profound. When staying in hotels I'm very aware that should a fire alarm sound I would have to rely on a member of staff (a stranger) entering the room to wake me, in itself a very frightening thought, and especially invasive if that staff member is male."

Battery powered, wire-free help is at hand
Agrippa's new pillow fire alarm is a low-cost, battery powered, wire-free bedside unit with a vibrating pad that sits under the sleeper's pillow, which is activated when the fire alarm sounds. Along with the vibrating pillow pad the unit has a bright LEDs, which flash and an LCD screen that clearly displays the word "FIRE". As well as acting as a fire alarm the unit has alarm clock functionality, which can be programmed using the intuitive controls and LCD display. The unit requires no installation and can be moved from bedroom to bedroom as needed and helps hotels maintain compliance with elements of the Equality Act 2010.
The Agrippa Pillow Fire Alarm received a very positive review from Louise: "For me the Agrippa Pillow Alarm is the perfect solution, as it gives a deaf person protection from the danger of fire while in sleeping accommodation. It allows deaf guests like myself to sleep with our minds put at ease, a reassurance that all hotel guests should enjoy. It's clear from its design that it's perfect for hoteliers too."